Activities for Inclusive Language Teaching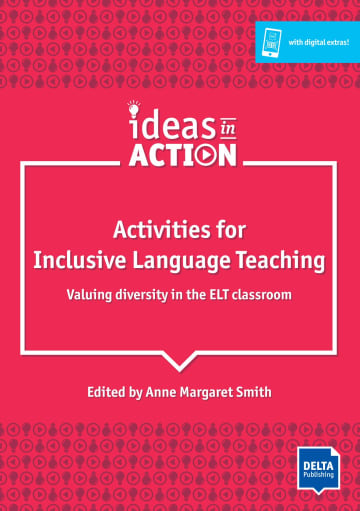 The IP&SENSIG committee has been working with Delta Publishing to produce a collection of inclusive classroom activities that teachers can use throughout the school year.
Ideas in Action: Activities for Inclusive Language Teaching offers English language teachers tools and techniques to embrace and harness the diversity that is inherent in any group of learners. These activities will enable both teachers and learners to recognise and break down barriers to learning in the language classroom, allowing each individual to be their unique and authentic selves, as part of the group. This book is primarily intended for the general English adult and teenage classroom, but the ideas can be adapted for most teaching situations.
The activities help teachers to implement inclusive practices in their classrooms – from welcoming new students on arrival, to assessing their progress fairly at the end of the course. As part of their Ideas in Action series, Activities for Inclusive Language Teaching is available from the Delta Publishing website.